— Anti-Corruption News Story Curated by Anti-Corruption Digest International Risk & Compliance News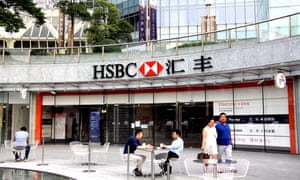 HSBC has received a much-needed vote of confidence from its largest investor after China's Ping An Asset Management increased its stake in the embattled bank.
The move comes after the lender was caught in the middle of rising diplomatic tensions between Washington and Beijing and as it attracts fresh criticism for its money-laundering compliance procedures.
Shares in HSBC, which is based in London but makes a large proportion of its profits in Hong Kong and China, jumped by almost 9% to 308.5p on Monday after the news that Ping An had increased its stake to 8% from 7.95%.
The rising share price was a much-needed fillip for investors who had watched as the bank's shares slumped to a 25-year low last week, after allegations of money-laundering following the FinCen files leak. HSBC has said the information in the documents was "historical".
Source: Boost for HSBC as major Chinese investor Ping An increases stake | Business | The Guardian